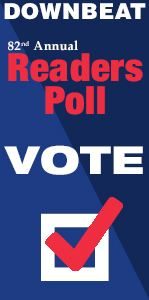 Hello,
Can you do us a favor?
Please vote for Alan at Downbeat's Readers Poll.
He is being mentioned on page 8/15 for Piano and on page 13/15 for Composer and Arranger. Voting takes only about 2 minutes. You can skip all other categories with "next" to be a little faster if you like.
Thank you so very much, your support is really appreciated.
https://www.surveymonkey.com/r/2017DBREADERSPOLL
-posted by JMMM for Alan Broadbent